Conduct marketing research 
Marketing research is key a part of developing your business marketing strategy. Getting a good idea of your target demographic, buying patterns, and location will help towards your own marketing campaign.  Marketing research will help you to monitor current marketing trends and keep an eye on what your competition is doing.
Identify your unique selling proposition (USP) 
A USP is pretty much the unique reason people will buy from you and not your competitors. This is what will make your business stand out from others. You need to define the unique aspects of your products and services and integrate this into your marketing campaigns.
These following questions should help you distinguish your USP:
What makes your customers come to you instead of your competitors?
How do customers benefit from your services compared to others?
What special skills or knowledge do you have?
Which special aspects of your products or services do you usually point out to people when you are discussing it with potential customers?
Get a good idea of who your target demographic is 
Promoting your services to everyone and anyone can be costly and use up more time and resources than needed without gaining your ideal outcome. Segmenting your potential customers based on certain characteristics and interests will help you focus your marketing efforts where they will be most effective.
Segmenting would usually be based on factors such as:
Location
Demographics (age, gender, education level, income, occupation)
Lifestyle (social status, personality, personal values, interests)
Your target demographic needs to be people who will be interested in the services/products that you offer and be willing to purchase them.
Develop your business brand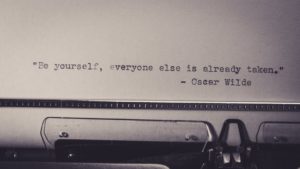 A brand is more than just your colour scheme, fancy logo, and tagline. A well thought about brand connects with customers on an emotional or relatable level and is targeted towards people who understand and require what you can deliver.
Choose the best and most effective marketing channels for you 
Your marketing research will help you to determine where your target demographic resides the most.
There is a never-ending list of online and offline marketing channels you could use these days with the majority of them being free which is useful if you are just starting out and you don't have a large marketing budget.
This list includes:
A website
Social Media (Instagram, Snapchat, Blogging, Twitter, Facebook etc…)
Networking Events
Printed Advertising
Word of Mouth
Cold Calling
Letter Drops
Set your budget and goal 
Setting goals will help you determine what you want to achieve through your marketing activities.
A good guideline to this is using SMART: Specific, Measurable, Attainable, Relevant and Time-based. For more help with smart target click here.
If you need a little bit of help setting your goals, click here to look at our previous post about goal setting for your business.
Another important thing to do would be to allocate a budget for your marketing activities. This budget will need to cater for the following:
Design and branding
SEO (Search engine optimisation)
Advertising
Employing people with the relevant skills to complete the job/outsourcing your marketing activities.
Website development and maintenance
Printing of promotional activities (brochures, business cards, flyers, etc)
Maintain customer relationships and a good image 
Representing your business in the right way is important and maintaining good relationships with current customers is vital too. This will generate loyalty with your customers and people will talk highly of your business to others. Providing exceptional customer service will help retain customers and set you apart from competitors.
For small organisations this is easier because you have that personal touch.
Here are a few strategies for building a loyal customer base:
Regular communication – keep them up to date and engage with them on a regular basis.
Exceed expectations – provide additional benefits and make sure they are getting the most out of what you are offering them.
Train your staff in customer service and basic sales processes.
Provide an after-sale follow upkeep them interested and reminded of the service you have successfully got them to take on.
Monitor and review your process and achievements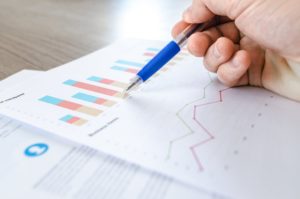 Keeping up-to-date and monitoring your marketing activities is crucial in order to achieve the desired result. This could be comparing previous sale rates to ones you have gained during your marketing campaign, checking the analytics on posts you may have done, engagement rate, customer activity and issues affecting your industry.
When starting out you should try and review your marketing activities every three months to ensure you are making necessary progress and are able to make any changes required. Once your business becomes more established, you can think about promoting other products and services.
Overall, marketing can become costly, depending on how far you want your reach to go and how much you want to get done.
Here at SBF Consultancy, we have a team dedicated to business development through digital and social media marketing. This service goes alongside your complete business package with us.
Contact our team today to begin the process of making your business lean and profitable.